Chances are, your team is spending almost all day on their feet. A recent study actually found that servers take an average of 23,000 steps per day.
When you're spending most of your shift on your feet, it makes sense to invest in a quality pair of restaurant shoes.
"But how exactly do I find the right pair of restaurant shoes?"
"What should I avoid?"
"What are the best kitchen shoes?"
You'll walk away from this post with answers to all these questions and a shopping list of the best 10 restaurant shoes for your front and back of house staff.
Ready? Let's get steppin'.
Factors to Consider When Shopping for Restaurant Shoes
Let's face it – some decisions for your business are a little more fun than others.
The drink menu vs. brand of napkins, for example.
Deciding on your uniforms is fun. What vibe are you going for? Casual with jeans, or dressed up with button downs? Can they choose what they want to wear? The possibilities are endless, and getting to dream up a look that represents your brand is a ton of fun.
The shoes? Maybe not as fun, but definitely just as important. The right shoes are key to keeping your staff safe and comfortable.
So how do you pick restaurant shoes? Here's what to look for before making a decision.
1. Comfort First
Here are a few tips to help you purchase a shoe that's comfortable:
Any shoe should provide comfort throughout the day, even by the end of a shift. Consider trying on a restaurant or kitchen shoe after a long day's work when your feet are swollen to see how comfortable they are. If they're snug then, odds are they'll be comfortable throughout the day, and are worth the purchase.
The toe box should have just enough room for your feet to wiggle.
Find shoes that support the natural arch of your foot, because this improves comfort and prevents ankle sprains and other injuries. Search for shoes with a rubber outsole (that softens the impact and pressure on your feet as you walk) and a decent insole (anti-compression is best). To test arch support, bend the shoes in half. If they bend all the way, they won't do the trick.
2. Don't Compromise on Grip
Slipping is a distinct possibility, particularly in the kitchen, so you need to find slip-resistant shoes. Here's what to look for in non-slip shoes:
Soft rubber outsole that helps the shoe grip the floor
An interlocked tread pattern that channels water away from your foot
Large enough surface contact with the tread pattern – the more tread that touches the ground, the better the grip
3. The Right Protection Is Crucial
The shoe also needs to offer protection from injury and water:
Injury Protection: Besides offering slip resistance, a shoe needs uppers (the whole part of the shoe that covers the foot) that are hard enough to protect against damage caused by heavy objects falling on them.
Water Protection: There's nothing more uncomfortable than walking around in a pair of wet shoes. It's essential to buy a shoe that offers water protection, preferably something that's water-resistant, not waterproof (see why in the next section).
4. Find a Shoe That's Easy to Clean
Being able to clean your shoes easily is especially crucial if you're working in the front of house, where you deal with guests. After all, first impressions matter and having dirty shoes doesn't exactly scream professionalism.
5. Durability Is Not Negotiable
Look for a shoe that's made from quality materials and built to last (in the final section you'll learn about 10 of the best restaurant shoes that are built to last).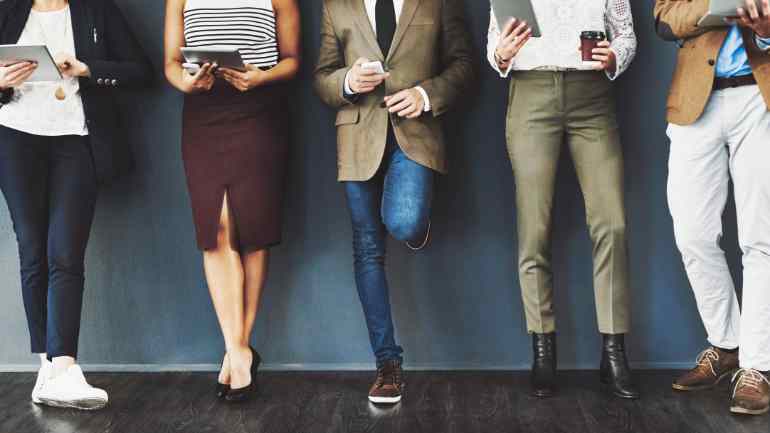 The Benefits of Good Quality Shoes
You know what you're shopping for when deciding on the perfect restaurant shoes to go with your team's uniform. But the right shoe does more than complete a look – here are the major benefits your team will get from choosing quality restaurant shoes.
1. Better Comfort
Your staff are on the move for long periods, and the proper footwear provides arch support, protects against blisters, and reduces pressure on your foot.
2. Prevent Slipping and Serious Injuries
Food industry workers are more prone to injury than employees in other industries. When working in a restaurant, these injuries often result from slips and falls on wet and greasy surfaces, particularly in the kitchen. Keep your staff safe by making shoes with proper grip a part of your uniform.
3. Protect Your Feet
Quality work shoes will protect your team's feet from heavy boxes, large objects, and any hot liquids.
4. Saves Money Long Term
You'll save money on any medical bills you may incur as a result of injury. Durable shoes also reduce the total cost of ownership over the long term.
Sure, you or your staff will probably need to invest more money up front for a proper pair of shoes, but long term, you'll save as you'll replace them less often than a cheap pair.
What to Avoid When Buying Restaurant Shoes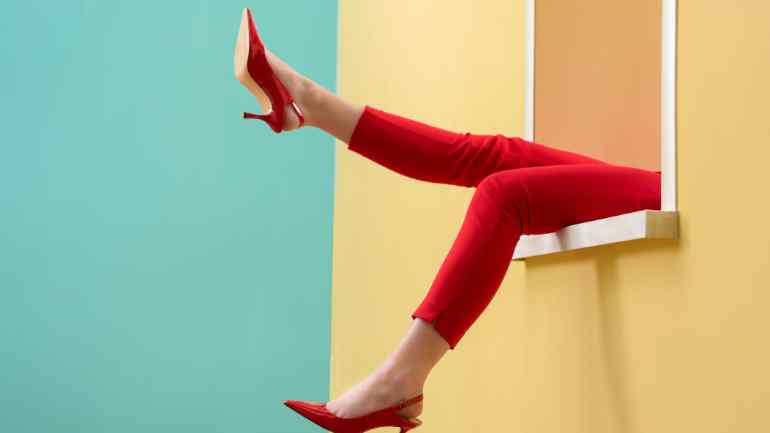 Now you need to know what to avoid. As you make your decision, ensure you avoid the following:
1. Buying the Cheapest Pair of Work Shoes
The phrase "you get what you pay for," rings true here. If you buy the cheapest shoe, you'll probably end up with ones that are uncomfortable, increase your chances of injury, and cost you more in the long run. Is saving a few dollars on something as important as your work shoes really worth the risk?
2. Waterproof Shoes
Waterproof shoes are impervious to water, meaning they don't allow any water through. You get different waterproof ratings from IPX-0 to IPX-8. IPX-0 offers no protection and IPX-8 offers full protection, meaning you can put the shoes in the water and they'll remain dry.
Waterproof shoes may seem like a great option as they don't let any water in. The problem is that they also don't let any moisture out, either. This can be problematic since moisture naturally builds up in your shoe over time.
The better option is water-resistant shoes, which are designed to resist water penetration to a certain degree. Some common water-resistant materials include nylon, polyurethane, or neoprene.
3. Open Shoes
These include sandals and flip-flops, which offer no protection. You should also avoid boat shoes and heels.
The 10 Best Restaurant Work Shoes
Let's look at 10 of the best works shoes (pros and cons included) across both the front and back of house.
Back of House
Below are the five best kitchen shoes for your back of house team.
1. Dansko Professional
This clog is a favorite among many chefs.
Pros:
A memory foam footbed provides increased support and comfort
A padded instep collar keeps the shoe in place, while also preventing friction that can cause blisters
The outsole is a fantastic shock absorber
Cons:
You need to move heel up and down to break in the shoe
The padded instep is uncomfortable for people with larger feet
Expect a tight fit
There's no removable memory foam footbed
Where to buy: Zappos
2. Dansko XP 2.0
This shoe was built in response to some issues people had with the Dansko Professional.
Pros:
An upgraded outsole maximize safety
A removable memory foam footbed that offers cushioning
An improved slip-resistant outsole
Same, if not better, comfort
Cons:
Higher price point compared to the Dansko Professional
Where to buy: Zappos for men's and women's shoes.
3. Birkenstock Tokyo Super Grips
Pros:
The shoe is made from quality and breathable leather
Leather uppers prevent moisture soaking socks during a long shift
Black and white colors are available which accommodates different uniforms
Functional and stylish
Non-slip
Very comfortable
Cons:
It takes time to break in the shoe
It's pricey compared to similar brands
Where to Buy: Zappos
4. Birkenstock Professional Unisex Slip Resistant Work Shoe
Pros:
The shoe is made from polyurethane, a durable and lightweight synthetic material
Comfortables insoles
Slip-resistant
Simple and elegant design
Cons:
Small sizes compared to standard ones
The break-in period can be challenging
Where to Buy: Zappos and Birkenstock
5. Croc Bistro
Pros:
Slip-resistant
Lightweight and comfortable
Durable
Easy to clean
A heel strap which allows the ankles to breather and protects against heel blisters
Cons:
Not very appealing or stylish
The rivet on the strap is known to break if moved
Sizes tend to run large
Where to buy: Crocs and Zappos
Front of House
6. Skechers Sure Track Work Shoes for Women
Pros:
Slip-resistant
Comfortable thanks to a memory foam topped cushion
Affordable
Cons:
Some customers dislike the narrow heel
Requires time to break in the shoe
Where to buy: Skechers
7. Skechers Flex Mcallen Slip-on
Pros:
Comfortable memory foam insole
Slip-resistant
Easy to slip on
Cons:
The mesh upper doesn't offer much protection
Where to Buy: Zappos
8. Merrell Jungle Moc Pro Work Shoes
Pros:
Stylish
Slip-resistant
Comfortable
Breathable
Lightweight
Cons:
Some customers mention that sizes run smaller than standard ones
May take a while to break in the shoe
Where to Buy: Merrell
9. Rockport Apron Toe
Pros:
Comfortable
Non-slip
Durable and made to withstand walking in the rain and snow
More stylish compared to some of the other shoes
A shock absorbing heel protects you against pain and injury
Cons:
The shoe creases rather easily
Needs a break-in period
Where to Buy: Rockport
10. Keen Women's Mora Service Clog
Pros:
Contains durable leather uppers
Waterproof uppers
Stylish
Comfortable
Non-slip, no marking rubber sole
Cons:
Where to Buy: Amazon
These Restaurant Shoes Were Made for Walkin'
Because your staff are spending all day on their feet, making sure proper restaurant shoes are a standard part of the uniform is a smart decision. The right shoes offer comfort, prevent slipping and injury, protect your feet and, ultimately, save you money in the long run.
The only remaining question is: What restaurant shoe do you have your eye on?
Free job application template for restaurants
Free Resources for Restaurant Owners