For a limited time, purchase TouchBistro POS and receive 3 months of TouchBistro Reservations or TouchBistro Loyalty for free*
All-in-One POS & Restaurant Management System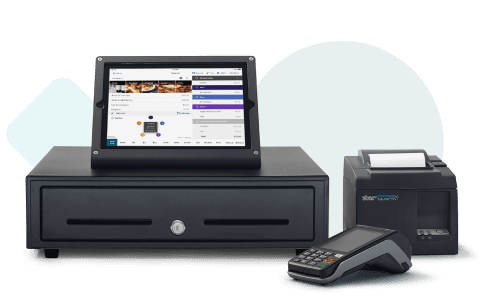 Our restaurant POS software comes equipped with all of the features you need to streamline your operations and boost your profit margin.
Help your servers instantly split bills between customers, evenly or by item – all with a simple swipe.
Make informed business decisions faster with more than 50 reports that provide deep insights into sales trends, staff performance, and much more.
Accept cash, credit card, debit card, and digital wallet payments at your restaurant with trusted external payment processors that integrate seamlessly with TouchBistro POS.
Get the security of a local connection and the accessibility of the cloud with a system that keeps working – even when the internet goes down.
Our restaurant POS software integrates with best-in-class technology solutions, making it a truly all-in-one platform for powering your business.
Easily manage your team and shift schedule, streamline payroll, and optimize labor costs with staff management software built just for restaurants.
Customize and edit your floor plan on the go by looking at critical factors like distance between tables, time seated, and spend per table.
Understand your food costs, reduce waste, and alert staff when items are low with inventory management software built right into your POS.
Upsell with ease, manage on- and off-premise orders, and easily build and update menus from anywhere.
Move lines and place orders faster by taking TouchBistro onto the floor – plus, effortlessly add more registers when your busy season hits.
Choose from a range of add-on products to expand your core POS, for a true all-in-one solution that helps you do more, sell more, and save more. When all of your critical restaurant technology works together seamlessly in one system, your business can run more efficiently.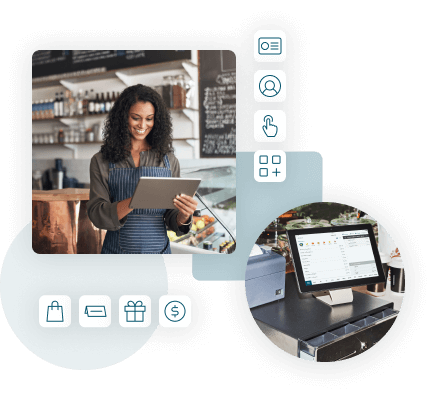 Easily accept bookings, manage capacity, and give every guest the star treatment with TouchBistro Reservations – the complete reservations and guest management platform.
Make it easy for customers to order takeout and delivery directly from you, and keep 100% of the profits* with TouchBistro Online Ordering.
Build awareness, drive immediate cash flow, and give guests another reason to return with customizable physical and digital gift cards for your restaurant.
Automate custom marketing campaigns and promotions so you can engage the right customers, with the right message, at the right time.
Turn first-time guests into regulars, and regulars into promoters with a loyalty program and CRM platform that helps you create personalized and rewarding experiences for every customer.
Get peace of mind with a payments solution that offers transparent pricing. TouchBistro Payments allows you to accept payments of all kinds and ensures you never miss a beat – even if the internet goes down.
Streamline communication between FOH and BOH, improve order accuracy, and deliver a seamless guest experience with TouchBistro's Kitchen Display System.
Reduce errors, keep lines moving, and ensure guest satisfaction by allowing customers to review orders before being sent to the kitchen with TouchBistro's Customer Facing Display.
Meet Real TouchBistro Customers
Supported by the right technology and the right team, La Bartola has gone from surviving to thriving.
DaiLo proves that experience, momentum, and a little help from TouchBistro is the recipe for a successful restaurant that keeps guests coming back for more.
See what TouchBistro can do for your Restaurant!
*Terms and Conditions:
Subject to the eligibility criteria below, new customers purchasing TouchBistro Point of Sale software (POS) may be eligible to get 3 months of TouchBistro Reservations or TouchBistro Loyalty for free.
Eligibility:
(a) You are a new customer purchasing TouchBistro POS
(b) A minimum contract commitment of 2 years (24 months) for TouchBistro POS
(c) You must go live with TouchBistro within 60 days after your purchase.
This offer cannot be combined with any other offer and has no cash value. This offer cannot be applied to previous orders. This is a limited time offer and expires on September 30th, 2022. This offer will be activated once the customer is live with TouchBistro. This offer is subject to change and may be amended or revoked by TouchBistro at any time, in its sole discretion.
© Copyright TouchBistro 2023